Guy Leavitt, DDS
Dr. Leavitt recently moved to this area from Utah. After completing his undergraduate studies at Brigham Young University in 2002, Dr. Leavitt continued his studies at Marquette University. While there, he received his Doctorate of Dental Surgery in 2009. He and his wife, Kristin, have three adorable children. They plan to reside in Fort Collins and are excited about becoming active members of the community.
Meet Our Team
When you visit our dental office, our welcoming team and local dentist, Dr. Guy Leavitt, will work hard to give you the best experience possible. To help us do this, we will answer any of your questions and guide you through your dentist appointment. If you would like to know more about our dental care in Fort Collins, Colorado, please contact us today.
---
Laurie – Registered Dental Hygienist (RDH)
Laurie graduated from the University of Nebraska-Lincoln with a BA in dental hygiene in 1986. She has been a member of our team for 10 years. Laurie contributes to our success by being a thorough yet friendly and caring hygienist. She enjoys being part of a team that strives to perform great dentistry while still caring immensely for the personal needs of the patient. Laurie has been married for seven years, and she and her husband have four young adult children. Two of their children are married, and Laurie has her first grandchild on the way. Laurie also loves reading, gardening, and spending time with her family.
Kristel – Dental Hygienist (RDH)
Kristel was born and raised in Montana. She moved to Northern Colorado in 2014. Kristel has been a hygienist for fourteen years and loves what she does. She enjoys getting to know her patients and educating them on all aspects of their oral health. In her free time, she enjoys traveling, hiking, doing yoga, and spending time with family.
Megan – Lead Dental Assistant
Megan was born in Illinois but raised in Fort Collins. She has been in the dental field for over 10 years and joined our team in September of 2020. In her free time, she enjoys spending time with her two children and husband, reading, gardening, baking, and running/training for half marathons as a St. Jude Hero.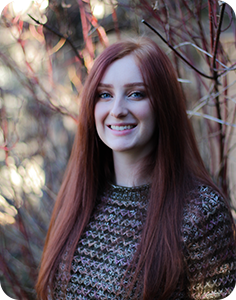 Courtney C – Dental Assistant
Courtney moved to Fort Collins with her two best friends in September of 2019 and joined our team. She has been assisting for four years and enjoys seeing each patient through all aspects of getting them to their ideal dental situation. In her free time, she enjoys exploring all the new things that CO has to offer and entertaining her cat, Liz.
Krisha – Dental Assistant
Krisha was born in Fort Collins and raised in a small town in Northeastern Colorado. She received her dental assisting certificate from the Colorado School of Dental Assisting in 2014. She has been in the dental field for the last 6 years. Krisha takes pride in making people laugh and loves trying new things.
Courtney – Marketing Coordinator
Courtney was born in Indiana and raised in Fort Collins. She received her dental assisting diploma from IBMC in December 2015 and joined our office in August 2016. Courtney takes pride in getting to know our patients on a personal level. In her spare time, she enjoys hiking and spending time with family and her two dogs, Brodie and Bella.
Rebekah – Treatment Coordinator
Rebekah is a Colorado Native, born in Rollinsville but grew up on the Western Slope until she moved to Fort Collins in 2007. Her favorite hobbies include reading, spending time with her family, learning automotive repair, and knitting large afghans for family and friends. Prior to entering the dental field, Rebekah was a professional beekeeper for 9 years and still maintains several hives in her backyard in NW Fort Collins. She loves working with people and getting to know patients as individuals. She understands that the dental office is virtually the last place people would like to be and strives to make visits as enjoyable and seamless as possible.
Michelle – Financial Coordinator
Michelle has lived in Colorado since the age of 5 and considers herself a native. She has 25 years of experience in all aspects of the dental field and joined the team in the Fall of 2018. She enjoys getting to know our patients and improving smiles. If you have any financial or insurance questions, she is your gal. Michelle enjoys spending time with her two daughters and their Golden-doodle Zoe.
Skylar – Scheduling Coordinator
Skylar was born and raised in Wisconsin and moved to Colorado in 2015.  She entered the dental field in September 2020 to continue to explore and grow her passion for customer service.  She takes pride in providing the best and most friendly atmosphere for her patients and coworkers. Skylar has a passion for photography, spending time with her family and two dogs, Beigea and Neva. She would love to assist you with all of your scheduling needs.