Sedation Dentistry at Fort Collins Dental Arts
Overcome Your Fear of the Dentist
Do your palms sweat or your hands shake when you think about visiting the dentist? If you put off making dental appointments and suffer from dental pain because of fear of the dentist, then you could be one of the estimated 10% of people in the U.S. to suffer from dental phobia.

Dental anxiety or phobia is a real condition. Sufferers have an increased risk of tooth decay, gum disease, and tooth loss. Poor oral health has also been found to have links to some serious medical conditions, including heart disease, diabetes, and dementia. Thankfully, many dentists have recognized the need to make provision for patients who experience anxiety about professional dental care, so they can benefit from greater oral and general health.

Dr. Guy Leavitt and the entire team at Fort Collins Dental Arts are reassuring and reliable, which can make all the difference in a dental treatment. We offer the highest quality of safe and effective sedation dentistry for patients with dental anxiety living in Fort Collins, Colorado and the surrounding areas.
What is Sedation Dentistry?
Sedation dentistry, also known as sleep dentistry, involves using medication to assist patients in relaxing for dental procedures. There are multiple depths of sedation used, and the depth you are given will depend on the level of anxiety that you are feeling during the dental procedure.
Minimal Sedation
With minimal sedation, you will be awake and aware of what is going on around you, but completely relaxed. This is the only type of sedation whereby you might be able to drive yourself home afterward, but only with approval from Dr. Leavitt and the team.
Moderate Sedation
Patients who have moderate sedation have less awareness of what is going on during the procedure, and may not remember much of the procedure. Slurring of words and slight unsteadiness on your feet is completely normal after moderate sedation. You will need someone to drive you home and stay with you after the procedure.
Deep Sedation
If you are given deep sedation you will be on the very edge of consciousness for your procedure.
General Anesthetic
If you suffer from extreme anxiety or have physical impairments that prevent you from having dental work carried out under any other type of sedation, then you may be recommended a general anesthetic. This means you will be asleep for the duration of the procedure and will remember nothing at all.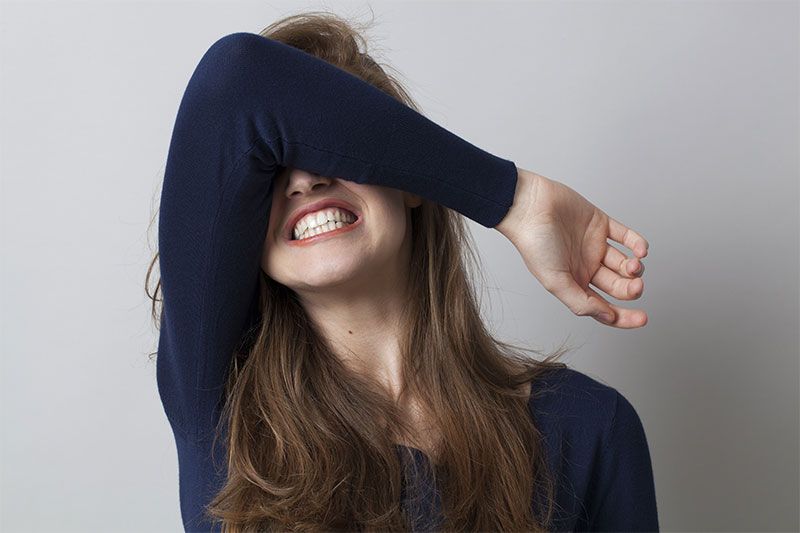 Types of Anesthesia
The type of anesthesia suggested by our team will depend on your level of anxiety, and the type of dental treatment that you need completing. It is important to remember that you will be given a local anesthetic to numb the area that is being worked on, which is in addition to your sedation drugs.
Nitrous Oxide
Usually used in light sedation, nitrous oxide, or 'laughing gas' as it is more commonly known, helps you to feel relaxed during your dental treatment. It is administered via a mask placed over your nose, and because it wears off quickly, our team will carefully monitor how much gas you are getting to ensure you remain calm and relaxed at all times.
Oral Sedation
Oral sedation is usually administered in the form of a pill which is taken around 60 minutes prior to your treatment. This will make you feel drowsy and you may even doze off during your procedure.
Intravenous Sedation
Intravenous or IV drugs are used in moderate to deep sedations and are administered via an injection into a vein. This type of sedation works very quickly and is carefully monitored and adjusted as needed to keep the patient comfortable for the duration of their procedure.
Am I a Candidate for Sedation Dentistry?
Sedation dentistry is a great solution for people who suffer from dental anxiety or phobia. However, it is also a practical and successful way of helping those patients who:
Have particularly sensitive teeth

Have a very strong gag reflex

Have a physical or neurological condition that prevents them from holding their mouth open

Are unable to sit still for a procedure

Are unable to tolerate any level of pain

Need extensive dental work completed
Choose Dr. Leavitt for Sedation Dentistry in Fort Collins
Dr. Guy Leavitt at Fort Collins Dental Arts is dedicated to making you feel happy and healthy with your dental treatment in Colorado. If you suffer from dental anxiety, don't be afraid to tell our team about your concerns. Call us today to learn more about sedation dentistry at (970) 267-0993.
3950 John F. Kennedy Pkwy Ste E Fort Collins, CO 80525

(970) 267-0993